Product Overview
Splunk Edge Hub makes it easier to capture and act on a subset of data that has historically been difficult to access. The device — coupled with the power of the Splunk platform — helps customers to achieve rapid time to action, end to end visibility, and extensibility of data generated in physical environments, all at scale.
Splunk Edge Hub Capabilities
Seamless integration of data from Edge to Splunk
Rugged monitoring for Edge infrastructures
Extensible capabilities to accelerate data-centric solutions
For solution based outcomes and use cases
Built- in sensors to manage environmental risk
Native protocol support to create industry-specific solutions
Proven data analytics platform for speed and scale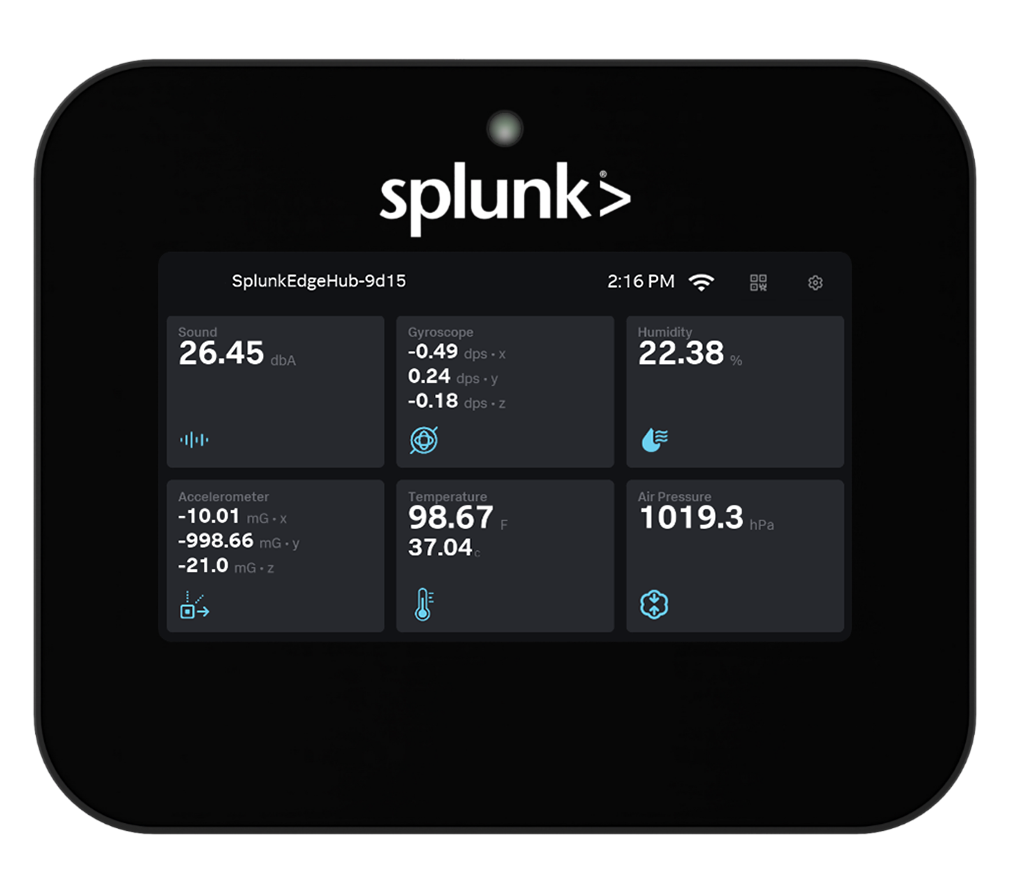 Set up fast.
Start aggregating immediately.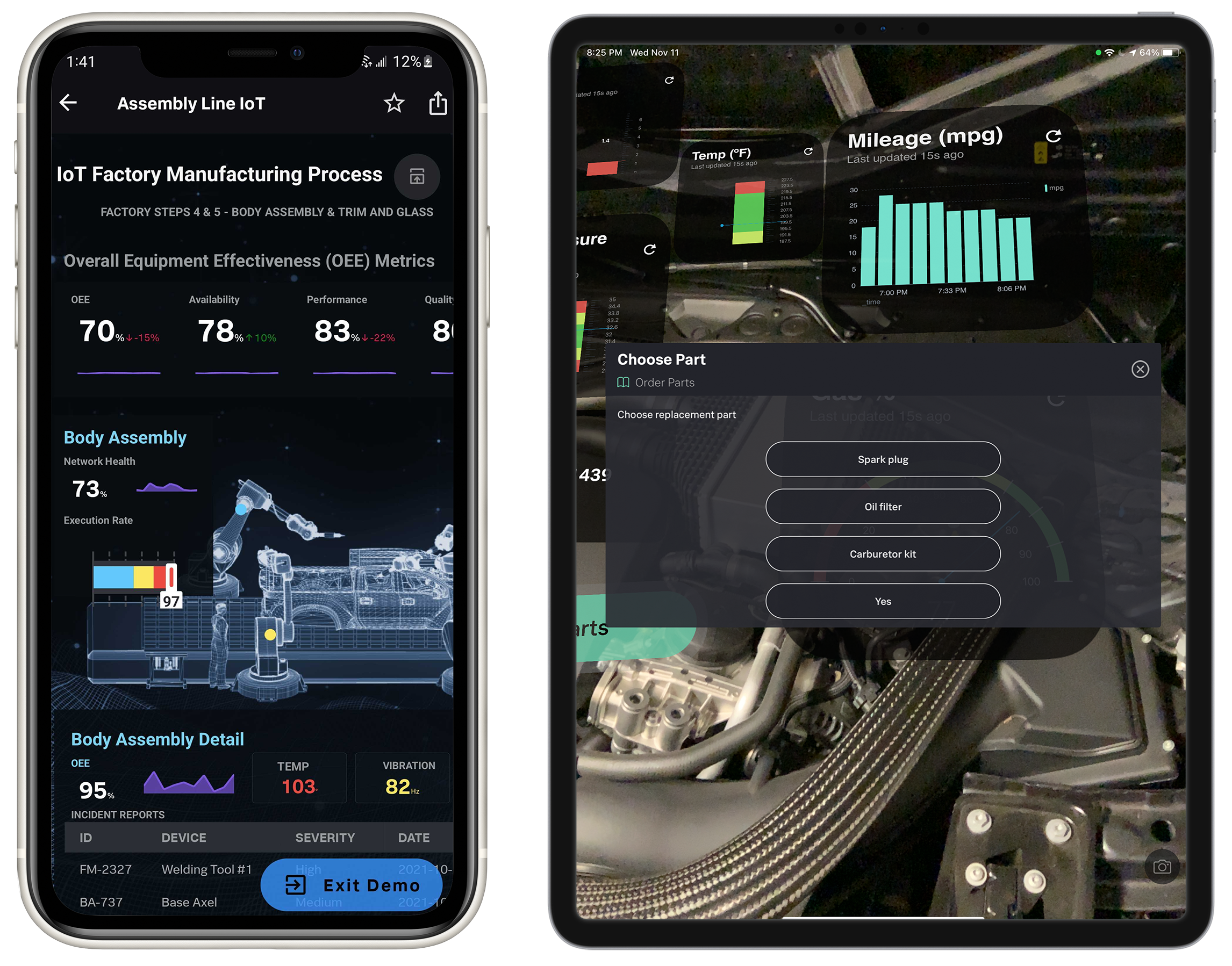 Get connected.
Access partner solutions.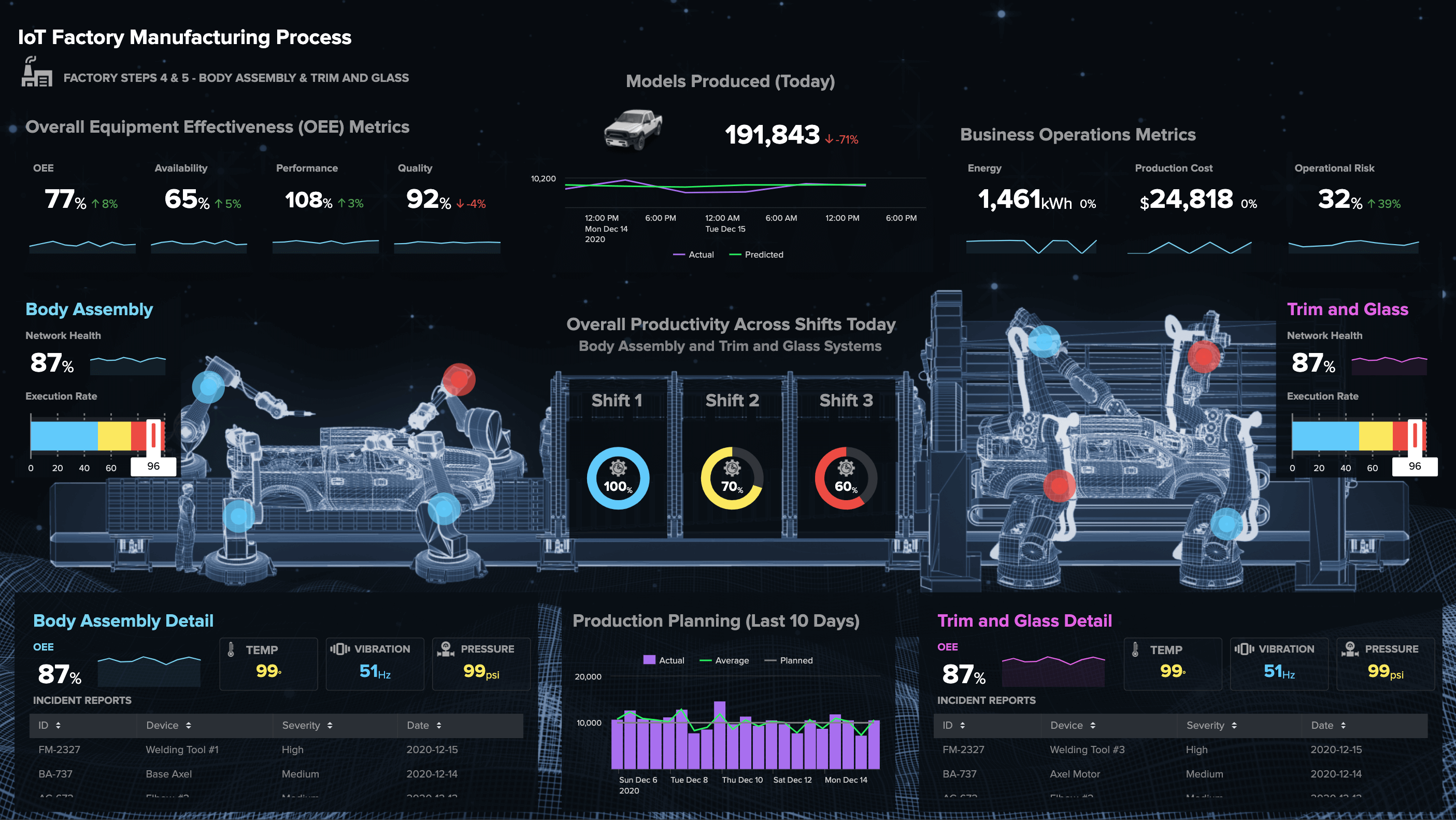 Splunk Platform analytic power.
Drive KPIs to the edge.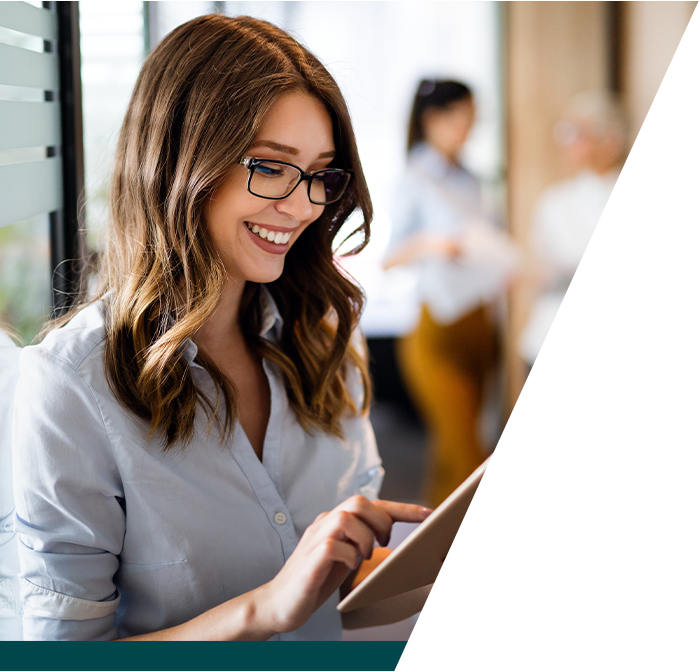 Splunk Edge Hub IoT Extensibility
Splunk Edge Hub's IoT extensibility helps integrate existing sensors in a customer's data center, network closet, or similar environment. Featuring built-in sensors including temperature, vibration, light, and more, extensive connectivity options from ethernet to LTE connectivity, and industry protocol support, Splunk Edge Hub and Splunk platform are an innovative solution to achieve rapid time to action in physical environments.